Rainbow Plasto Rares!
Beautifully designed
Looking to shake up those casino builds? An exclusive line currently only on BoBBa has just been released! Check out the Rainbow Plasto Rare Series in the Rare tab of the catalog today, and enjoy cheapy made, yet stunningly designed Plasto™ versions of your favourite classic rares!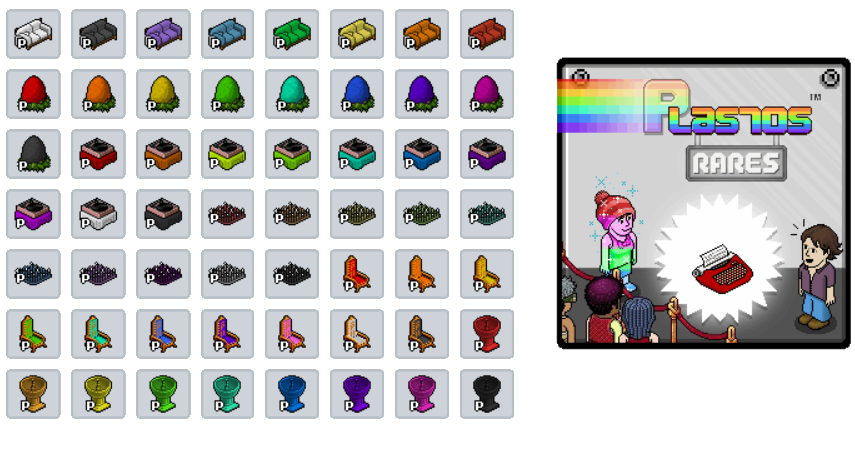 Add
Reactions with
Comments
Below you will see all the comments, written on this article